The Warm, Cool or Neutral Spectrum of Beauty
Are you a Warm, Cool or Neutral?
.
The warm, cool or neutral spectrum of beauty is the color group that your skin tone falls into naturally. Colors are divided into pigments: yellow/orange tones for warm, blue/red for cool, or both warm and cool shades or shades in between for neutral.
That sounds great - but how do you know your color group?  For starters, it isn't hard to figure out whether your natural skin tone is more a warm, or a cool. Most of us already know which colors look best on us if we think about it. What outfits always draw the comments? Which colors do you look best in? If you are unsure, the drape test is as fool proof as you can get if you can find some lame in gold and silver, you'll know in about two minutes. If not, try true white vs. beige, or true pink vs. peach, or a true blue-green vs. aqua. Use a clean face...no makeup or colored contacts please. Drape the fabrics around your neck, covering your chest area, framing your face and check your appearance. One color or the other will dramatically make you look better. The wrong color will make you look tired, give you bags under your eyes, make any lines more noticeable, you'll look drab and colorless. By contrast, when you are draped with the correct color for your complexion, the shadows and lines will seem to disappear, your complexion instantly looks more radiant, you look younger and less tired and it will bring out your eyes.
If the gold lame, aqua, peach or beige made you look fabulous, you have warm skin tones, If you glowed when the true white, pink, blue-green or silver was draped, then you have cool skin tones. Here are some more tips on determining skin tone:
WARM TONES
HOW TO TELL:
The veins in your wrist tend to look greenish, you look best in gold jewelry, redheads, strawberry blondes, people that freckle and those with green or hazel eyes will typically fall in this category.
Your skin will have a golden tint to it. You look great in earth tones, peach, salmon, beige, aqua....and do NOT look good in true white, black, or jewel colors like emerald green, true red, purple.
Your hair is naturally black or brown (brown with reddish or copper flecks). Your eyes are brown, and your complexion is olive or golden and tans easily
Your natural hair ranges from light, golden to dark blonde, your eyes are dark brown and your skin is golden or olive and tans easily
Your hair is naturally red or light auburn with dark blonde flecks. Your eyes are either green or brown, and your skin tone is beige, tanning easily
Your hair is naturally a reddish to golden brown, your eye color is blue and your complexion is light beige, tanning easily
WHAT SHOULD YOU DO WITH YOUR HAIR?
Try deep, rich hair color like dark Golden Brown, Chestnut, Mahogany, or Auburn and Highlight with Red, Cinnamon, or Copper Tones. Avoid Blue, Violet, White, and Jet Black Hair. If your skin is red, you should avoid bright reds and Don?t over bleach. Instead try more neutral tones like beige, honey brown, and coffee colors.
COOL TONES
HOW TO TELL:
The veins in your wrist look more bluish, you look best in silver jewelry, people with blue and grey eyes, black or light blonde hair often fall into this category.
Your natural hair color is light to medium brown, you have either greenish, hazel, or blue eyes and you burn easily (but have naturally rosy cheeks)
Your hair is naturally a darkened ash blonde, your eyes are either hazel or blue and your complexion is very fair to pale
Your hair color is dark brown, your eyes are blue and you have a pink tone to your fair or pale skin
You're a naturally light to medium brunette, your eyes are a blue-gray to light-green color, your face is fair to pale with a hint of rose in your cheeks
Your hair is naturally red or dark brunette, your eyes are a very dark brown, and your skin is pale to fair with very rosy cheeks
WHAT SHOULD YOU DO WITH YOUR HAIR?
With brunettes, it depends on if they have reddish highlights in the hair...red makes you warm toned. Cool toned people look best in jewel tones....deep, true colors like true red, blue, emerald green, black, true white, hot pink etc. and do NOT look good in warm colors like earth tones, orange, peach, beige, salmon. Try Intense shades of brown or cool reds like Burgundy or Bordeaux with your hair color. Highlight with wheat, honey, taupe or ash blondes. Avoid gold, yellow, copper red, and bronze tones.
Makeup Colors for Warm, Cool or Neutral
If you're a warm, look for matte eye shadows in colors like copper, golden brown, dark gray, pale yellows or greens and an ivory tone to highlight your brows. Your best foundation is either light or dark tan depending upon your natural skin tone, and you'll look awesome in a burgundy blush and copper lipstick.
If you're a cool, choose pearl shades of icy pink, sky or navy blue, or frosted shades of lilac, pink or smoky lavender. Test a foundation on your wrist to see how it complements your fair skin tone. You'll look great in a rose or mauve blush, and a light plum lipstick.
If you're a neutral, look for varying shades under the 'warm' spectrum, concentrating more on bronze or autumn tones in your eye shadows (you can wear either a pearl or a matte finish). Also go for autumn tones in your lipstick and blush - you'll look fantastic!
If you can't decide between Cool or Warm Skin Tones - Cool coloring is much more common than warm. You probably know if you are warm. More and more companies are adding "neutral" colors - if your coloring is more balanced you may want to try colors designated as neutral. If most foundation looks too pink or too yellow, definitely try a neutral (or balanced) shade.
Color Seasons - Winter, Spring, Summer and Fall - are used to break down cool and warm colors further. Summer and Winter are ?cool? seasons; Spring and Autumn are ?warm? seasons.
Your color season is based on the intensity of your coloring. Catherine Zeta Jones, Oprah, Sharon Stone and Michelle Pfeiffer are all cools, but Zeta Jones and Oprah have more intense coloring (winters) than Stone and Pfeiffer (summers). You should match the intensity of the color you wear in fashion and cosmetics to the intensity of your coloring.
Winters would both look stunning in a true red (blue-based) gown, while summers may be overwhelmed by an intense red, they would be lovely in a softer version ? a true pink.
Using the same example, Nicole Kidman (Autumn) would look great in an orange-based red and Molly Ringwald (Spring) in a coral pink.
Warm Color Seasons
Spring Colors (Light Warm)
Springs can wear very pale, soft colors, such as peach, caramel, golden yellow, golden brown, and aqua. They also look good in ivory, bright greens, true reds, clear blues and coral. Avoid colors that are too dull and muted or too dark. Avoid black and white, which are also too contrasting.
Spring celebrities: Gillian Anderson, Lindsay Lohan, Molly Ringwald
Autumn Colors (Dark Warm)
Autumn profiles have a lot of depth to their warm skin tone. Rich golden, spicy, and earthy colors will accent the complexion. Autumns can wear both muted and rich warm colors that are seen in autumn leaves such as caramel, beige, olive, orange, gold, and dark brown. They also look great in a rich warm grey.
Autumn celebrities: Jessica Alba, Natalie Portman, Aishwarya Rai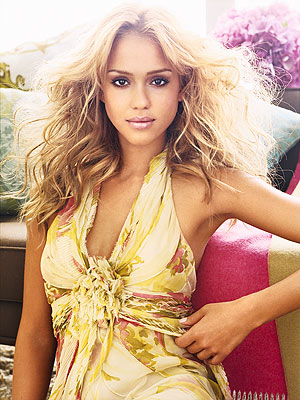 Cool Color Seasons
Summer Colors (Light Cool)
Summer is a cool tone with blue or pink undertones and a low level of contrast between their hair, eye color and skin tone. They need soft neutrals and pastels, as well as muted colors with cool undertones. Powder blue, dusty pink, mauve, lavender, plum, and pale yellow will complement them. Avoid intense, vivid hues because they will look harsh. Earth tones, black and orange will also drown out the skin.
Summer celebrities: Denise Richards, Michelle Pfeiffer, Nicole Kidman
Winter Colors (Dark Cool)
Winter profiles have a lot of depth to their coloring and a lot of contrast between their hair color, eye color and skin tone. Winters need hues that are sharp, stark and clear to complement their skin. They look best in intense, rich colors, like black, navy blue, red, and hot pink. For lighter colors, wear bright white or icy pastels, such as cool blues, pinks and yellows. Avoid earthy tones and subdued colors like beige, orange and gold as they will make the skin look unhealthy.
Winter celebrities: Alicia Keys, Rosario Dawson, Catherine Zeta Jones